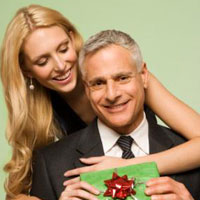 "Men my age are too immature. My current arrangement is wonderful. Unlike other cash strapped students, I am pampered with expensive gifts. My sugar daddy is the sweetest man I know. He is my mentor, my benefactor and my lover." - College Sophomore
About SeekingArrangement.com
SeekingArrangement.com is the largest dating website for those seeking mutually beneficial arrangements - i.e., a relationship between a Sugar Daddy or Sugar Mommy, and a Sugar Baby.
A Trusted Resource...
SeekingArrangement.com is designed to meet the needs of those seeking mutually rewarding arrangements. We understand that our members need privacy as well as a secure dating environment. As such, our website maintains and upholds a strict privacy policy. To further protect our members, all profiles and photographs submitted to our website are screened for relevancy. We are committed to being the most trusted dating resource for the rich and the beautiful.
Why we are the Best...
There are hundreds of dating websites, but no other dating website is focused exclusively on helping the rich and successful meet the young and beautiful! We understand there are many of you out there looking to become a Sugar Daddy or a Sugar Mommy, and just as many of you looking to become a Sugar Baby. SeekingArrangement.com is the only website designed to meet this need.
SeekingArrangement.com is an American-based website launched in 2005. Since then, we have helped thousands of people find their ideal arrangements.
SeekingArrangement.com is easy to use and is designed specifically for those seeking a Sugar Daddy, Sugar Mommy or Sugar Baby. By focusing only on mutually beneficial relationships, our member profiles have been designed to ask only questions that are necessary in any mutually beneficial arrangement.
For more information, or if you have questions, review our Frequently Asked Questions.