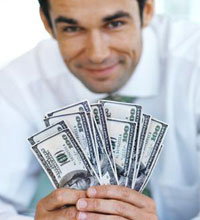 "I love beautiful young ladies, and I am not ready to commit. This website is the perfect dating website for me." - Sugar Daddy
How Does SeekingArrangement Work?
SeekingArrangement.com is an easy to use website, specifically for those seeking mutually beneficial arrangements or mutually benficial relationships, namely, sugar daddies, sugar mommies and sugar babies.
Free to Join...
It is FREE to create an account on SeekingArrangement.com. Simply follow four simple steps, and you are on your way to finding the perfect relationship. First, read and agree to our Membership Agreement. Second, select the type of account you want to create. Third, fill in a one-page profile. Finally, activate your account after you receive an email confirmation from SeekingArrangement.com.
Free to Write...
Sugar Baby members who fill in their profile accurately, and upload at least one approved photograph to the website will be able to use the website features for FREE. Approved members are able to search and view profiles. Sugar babies can use the website completely free, add favorites, and also initiate contact with other members via email.
Sugar Daddy and Sugar Momma members who fill in their profile accurately, and upload at least one approved photograph to the website will be able to access our FREE TRIAL -- allowing them to send up to 10 emails. Once you know the website works, upgrade to access the full features of the site.
Read, Reply, Meet...
After being contacted by one or more like-minded members, those members who are serious about finding a Sugar Daddy, Sugar Mommy or Sugar Baby have the option of upgrading their membership to access full features and priority listings.
Why Does SeekingArrangement Work?
There are many men and women who want to find a Sugar Daddy, Mommy or Sugar Baby. But they do not know where to start. Because of how our society works, it is awkward for someone to walk up to another to ask them if they would like to get involved in a Mutually Beneficial Relationship. That is where SeekingArrangement.com comes in. Our website provides a secure place for like-minded Sugar Daddies, Mommies and Sugar Babies to meet each other.
A Trusted Resource...
SeekingArrangement.com understands that our members need privacy as well as a secure dating environment to meet each other. As such, our website maintains and upholds a strict privacy policy. To further protect our members, all profiles and photographs submitted to our website are screened for relevancy. We encourage members to post their photographs, but we also make provision for those who may need to remain anonymous. To further protect your privacy, when you purchase an upgrade, your credit card statement will never show the full name of this website. Our website will never share your profile or information with anyone else. We are committed to being the most trusted dating resource for the rich and the beautiful.
Why we are the Best...
NO UNFAIR BUSINESS PRACTICES: At SeekingArrangement.com, we are against unfair practices used by other online dating websites. Unlike many of our competitors, we will NOT automatically rebill our customers, and we will NEVER use fake profiles to mislead our members.
WE ARE THE INNOVATORS: We invented the "Modern Sugar Daddy" and we coined the term "Mutually Beneficial Relationships". We also created many new terms you see now including "sugar family", "sugar lifestyle", etc. At SeekingArrangement.com, we believe in setting trends. We wrote the book on Sugar Daddy dating, and turned the Sugar Lifestyle into a part of pop-culture. So if you are choosing a website to use, consider the leading trend setter, not just another copycat site.
THE #1 SUGAR DADDY DATING SITE: SeekingArrangement.com is the NUMBER ONE Sugar Daddy dating website. Why do we say that? Other websites claiming to be "Sugar Daddy" dating websites are actually just millionaire dating websites. While many of our "Sugar Daddy" members are millionaires, you don't need to be a millionaire to be a Sugar Daddy -- you just need to be generous. Sugar daddy dating is actually Mutually Beneficial Arrangements. Just because "sugar daddy" is in the URL does not mean it's a Sugar Daddy dating website.
SEEKINGARRANGEMENT.COM: We are an American-based website launched in 2005. Since then, we have helped thousands of our members find their ideal arrangements. SeekingArrangement.com is easy to use and is designed specifically for those seeking a Sugar Daddy, Sugar Mommy or Sugar Baby. By focusing only on mutually beneficial relationships, our member profiles have been designed to ask only questions that are necessary in any mutually beneficial arrangement.
For more information, or if you have questions, please review our Frequently Asked Questions.
Locations & Presence
SeekingArrangement.com is currently in English, German, Spanish, and French and will soon be translated into other languages. We boast thousands of sugar daddy, sugar mommy and sugar baby members from all corners of the world, including the following countries, cities, and locations:
United States: East Coast - New York (NYC, Albany, Buffalo, NY), Massachusetts (Boston MA), Maine (Portland ME), New Hampshire, Pennslyvania (Philadelphia, Pittsburgh), North Carolina (Raleigh, Charlotte NC), South Carolina (SC), New Jersey (NJ), Rhode Island (Providence RI) West Coast - Washington (Seattle, Tacoma WA), Oregon (Portland OR), California (San Francisco, Los Angeles, San Diego, Orange County, Sacramento CA), Arizona (Phoenix, Tucson AZ), Nevada (Las Vegas, Reno NV) East - Maryland (Baltimore MD), Virginia (Charlottesville, Richmond VA), Washington DC; West - Colorado (Denver CO), Hawaii (Honolulu HI), Montana (MT), North Dakota (ND), South Dakota (SD) Midwest - Georgia (Atlanta GA), Missouri (Jefferson City MO), Kentucky (Lexington KY), Michigan (Detroit, Ann Harbor MI), Minnesota (Minneapolis St Paul MN) South - Texas (Houston, Austin, Dallas TX), Louisiana (New Orleans, Baton Rouge LA), Alabama (AL), Tenessee (Memphis, Nashville TN), Florida (Miami, Orlando, Tampa FL)
Canada: Ontario (Toronto ON)
United Kingdom: Great Britain, London UK, Aberdeen, Bath, Belfast, Birmingham, Brighton, Bristol, Cambridge, Cardiff / Wales, Coventry, Derby, Devon & Cornwall, Dundee, East Anglia, East Midlands, Edinburgh, Essex, Glasgow, Kent, Leeds, Liverpool, Manchester, Newcastle, Nottingham, Oxford, Sheffield
Australia: Adelaide, Brisbane, Canberra, Darwin, Hobart, Melbourne, Perth, Sydney
Other Countries: Germany, Switzerland, Netherlands, Sweden, Ireland, etc.